FLOW CHART on a request of PC Repair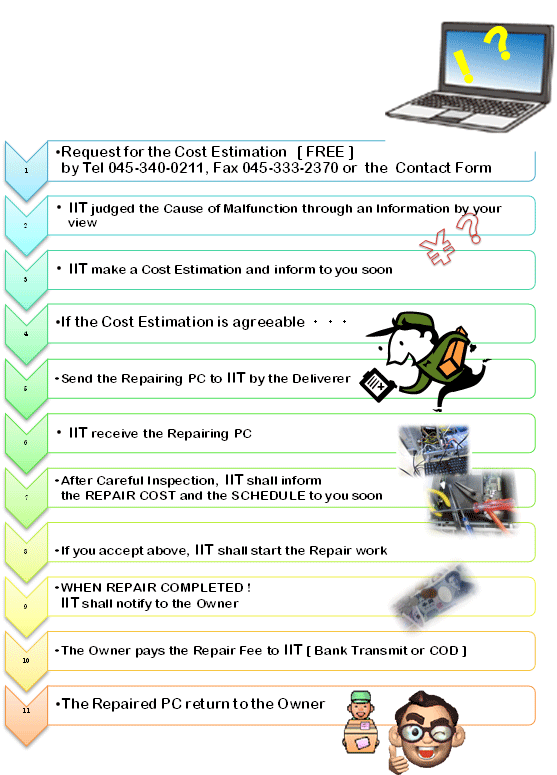 We ask you regarding the COMPUTER & the TROUBLE condition.
1.Manufacturer & Model 
2.When purchased & the Guarantee period ?
3.Is the Internet being connected ?
4.Computer security condition ?
5.Screen / Sound or nois condition ?
6.Do you have Operating System (Recovery CD / DVD etc) of the Computer ?
7.Are there any preservative data in the PC before repair ?
8."User ID" and "Password"
9.Others
-  When, how, the computer began such ill-condition ?
-  Do you need a notice when the repair finished ( e-Mail address needed )

We serve you about the repair with the lowest price in comparison with other Maintenance shop or the Maker's Repair Center. And, we are trusted technically. Therefore, we suggest you to repair for the computer before getting worse. Because, you only leave the PC contained with the carton box to any deliverer's shop. Please contact with us as soon as possible.
In case of a trouble on the Hard disk, it must save the data in advance before beginning repair work and replace the bad Hard disk to a normal one, then reinstallng the Windows Operating System, and start the Computer.
Finally all saved data are to be returned into the computer after such process is done.